HDPE Pipe Systems Fusion & Installation
for LIQUID and GAS TRANSFER applications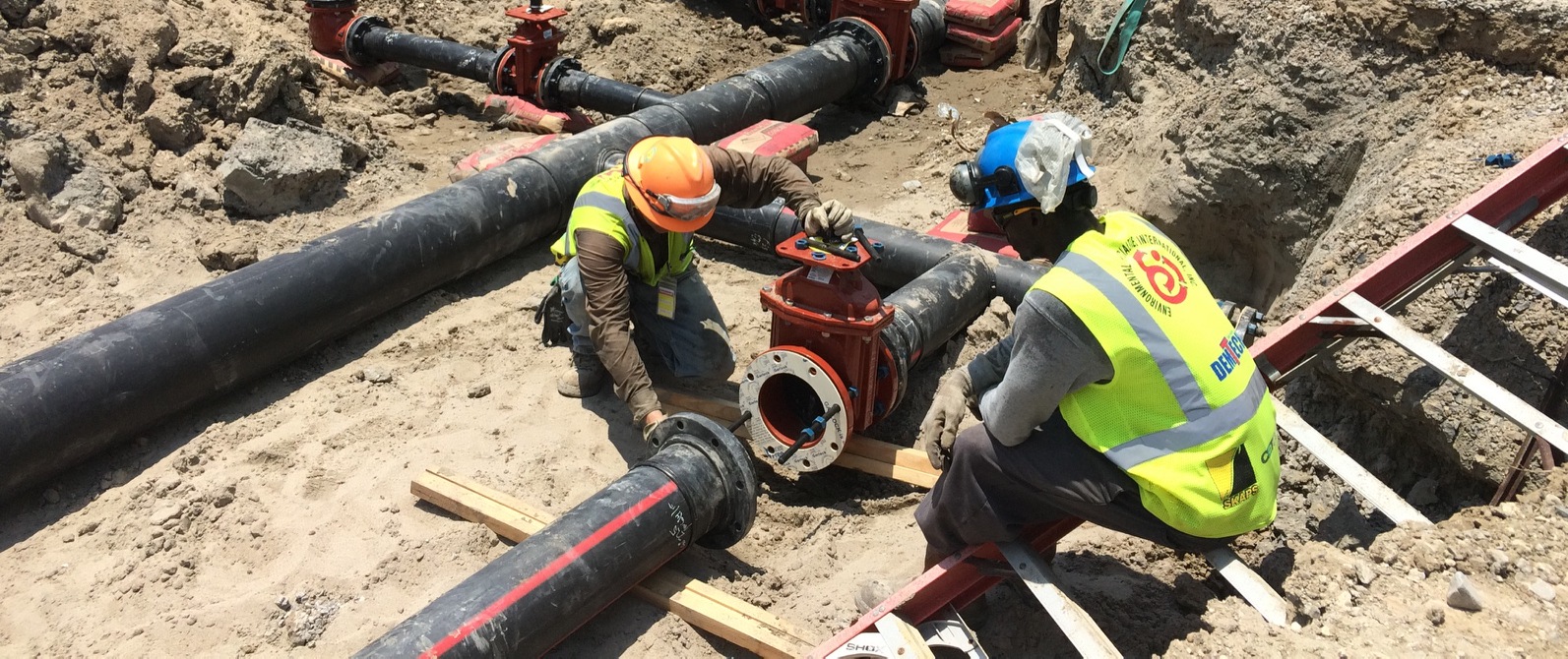 ESI crews have installed millions of linear feet of HDPE pipe systems on thousands of projects around the world, and has extensive HDPE pipe expertise to provide turnkey systems for the distribution and transfer of liquids and gas.
Examples of projects completed by ESI include:
Gas extraction systems for methane gas recovery systems in the municipal solid waste landfill sector.
Leachate distribution and recirculation systems in the solid waste and coal combustion residual (CCR) landfill sector.
Oil distribution lines for the petrochemical industry.
Leverage ESI's technical expertise to provide custom designs, fabrication and installation of complete systems.