Landfill Liners and Closure Systems
for the SOLID WASTE (Non- & Hazardous) industry
---

---
ESI helps landfill owners and operators comply with safe management and containment of solid and non-solid waste requirements as mandated by the Resource Conservation Recovery Act (RCRA) enacted in 1976.
Our expert team understands the specific regulations for the management of solid waste found in Title 40 of the Code of Federal Regulations (CFR) parts 239 through 282. With the industry's largest installation team of 25 crews across the U.S. comprised of 400 highly skilled technicians, your liner system will be installed promptly and expertly for optimum performance. The best system is only as good as the installation allows it to be.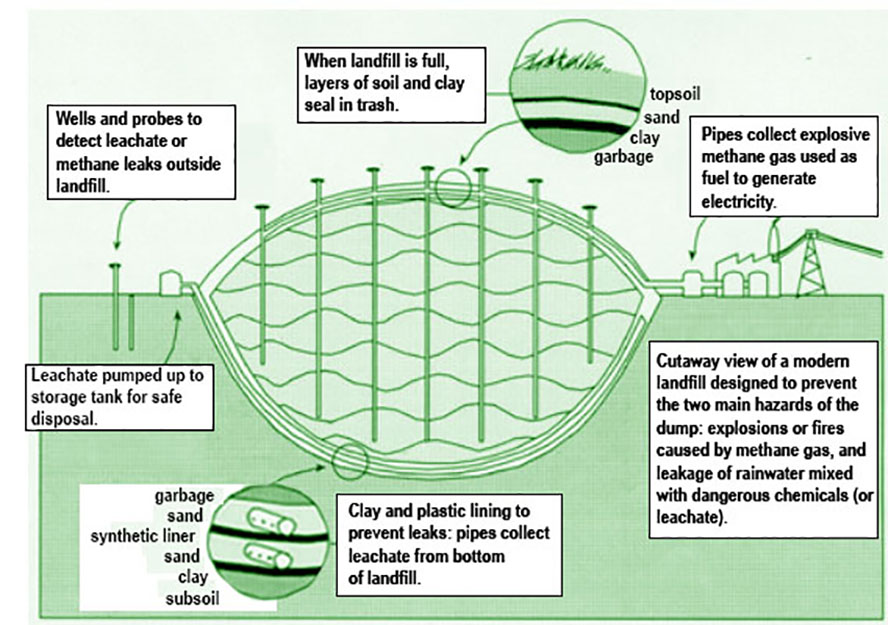 Having started in 1996 installing geosynthetic liners for two of the industry's largest companies (Waste Management and Republic Services), ESI has grown into the industry leader for design and installation of synthetic lining systems used for:
construction of new solid waste (subtitle D) landfill sites
temporary and long-term closures
ongoing maintenance of these sites to ensure compliance with environmental protection
With EPA regulations promulgated throughout the 50 states – each of which has their own additional regulations and compliance measures – staying on top of the requirements can be time-consuming. The ESI team works with you to ensure that your site meets the unique regulations of each state in addition to the federal ones.
The US EPA solid waste also has separate regulations for different types of waste. Subtitle D provides regulation for non-hazardous waste and Subtitle C for hazardous waste. Separate regulation is provided by the US EPA and state agencies for industrial landfills.
ESI is an industry leader for services for hazardous waste (Subtitle C) sites. Let our long-standing performance and safety record help you cleanup and reclaim Superfund sites, petrochemical and other such sites throughout the United States.
Industry Associations & Resources:
Industry Media: